What makes Advantage your ideal pumping station supplier?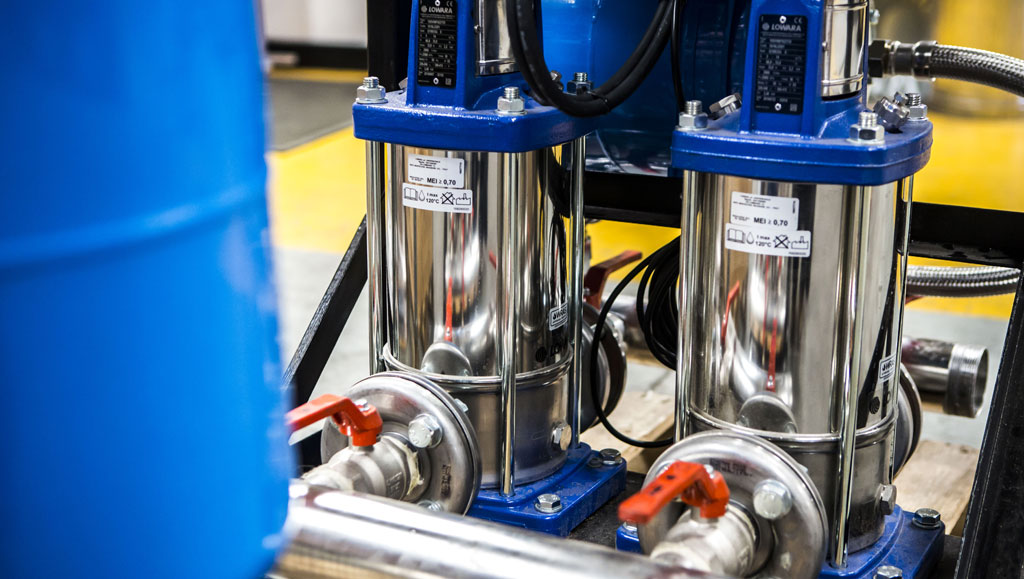 Every project is different.
One of the fundamental benefits of working with Advantage Pumping Solutions is that we recognise this fact and recommend the correct pumping system for your project. We can also offer advice and information at all stages of your design and installation process.
Here are some more reasons to choose Advantage:
1. Our standard packaged pump stations come in various sizes for rapid delivery and installation. If your project requires a bespoke pump station, we are specialists in designing the ideal solution for our clients.
2. We keep a high volume of components in stock so we can deliver your pump station as quickly as possible.
3. Our manufacture and delivery times are market-leading. Our clients recognise that this gives them project security.
4. Advantage Pumping Solutions utilise the highest quality equipment to build our systems.
5. Product development is a key aspect of our company's ethos. Consistent development ensures our pumping solutions improve year on year.
6. We communicate with clients throughout their project to ensure that everything is progressing to both sides' satisfaction.
7. Our team are adaptable, allowing them to work around any issues that arise during your project.
8. Advantage is built on the solid foundations of family ownership. This allows greater forward-thinking and planning for the long term instead of the short term.
Choosing, designing, and installing a pump station requires many questions to be asked and answered. You may be an experienced developer adept at asking the right questions or you may be a residential or business client facing this type of decision for the first time. Either way, you need frank discussions with an expert to ensure that your project is completed in a timely and effective manner. Find your ideal pump station at the first time of asking with Advantage Pumping Solutions.
Why would you settle for less?