What is a Pumping Station?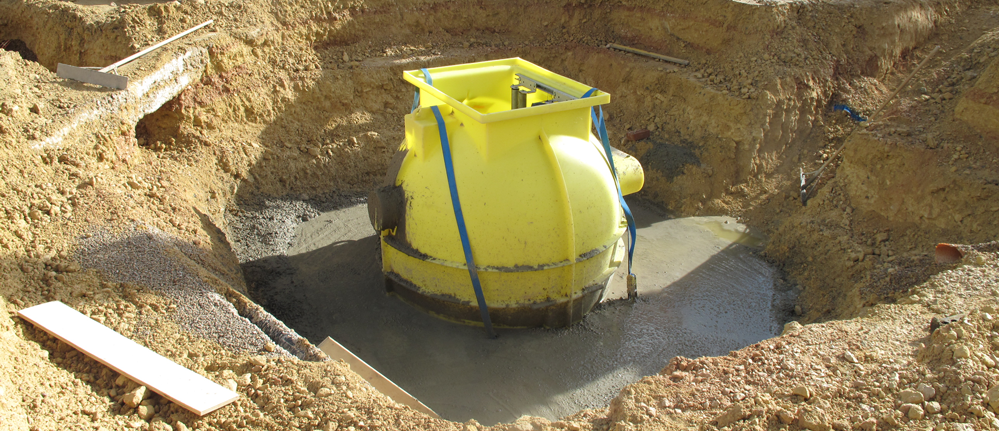 A pumping station is used to transfer sewage and wastewater into a sewer system in situations where gravity can't be relied on for the waste to flow naturally into the sewer.
Pumping stations are installed in low lying areas, or on sites where the main sewer is located on higher ground than the drainage pipes. They are often used in instances where the sewer passes over an incline and a pump is needed to transport the wastewater uphill. Sometimes a pump station is just a more cost-efficient and effective solution than a traditional gravity sewage system.
Used for wide variety of applications, you'll find pumping stations on residential housing developments, large public buildings like schools and hospitals and commercial sites like shopping centres, leisure attractions and office buildings. As well as sewage and foul water, pumping stations can also be used to handle surface water, storm water and untreated effluent.
Types of Pumping Station
The two common configurations of pumping stations are a 'wet well' installation below ground and a 'dry well' solution above ground. Wet well pump stations have underground storage chambers or tanks and operate with submersible pumps. Dry wells can take up a lot of space and are usually only used when an underground solution is not feasible.
Additionally, there are two categories of pumping stations depending on whether it is for private use or for adoption by a public water authority.
Private Package Pump Stations
Package pump stations are for private usage where the owner/developer remains responsible for the operation and maintenance of the pumping station after installation. i.e. the pump station will not be taken over and maintained by a local water utility company.
Package pump stations are manufactured to the owner/developer's specification and are installed as a pre-assembled unit, complete with storage chamber, pumps, pipework and valves. Control panels are also available for fully automatic operation.
Adoptable Pump Stations
Pumping stations that will be taken over by a local water authority post build are known as adoptable pumping stations. These pump stations are built to conform to Sewers for Adoption (SFA) regulations to enable the water utility to operate and maintain the systems according to their requirements.
Advantage Pumping Stations
Our team at Advantage have many years of technical experience in designing pump station systems. Every system is built to the standard BS EN: 752:2008 and designed with ease of maintenance in mind to ensure that your station runs smoothly year after year.
We work in partnership with all the UK water authorities and our engineers have in-depth knowledge of SFA regulations. We will be with you every step of the way from start to finish from the earliest planning stages to the final commissioning report.
If you need help choosing or specifying a pump station for your development call us on 0844 414 6646 to speak to one of our engineers or use our online contact form to tell us about your project.